ok, fine, maybe not. buuuuttt, can't hurt to pretend, huh?!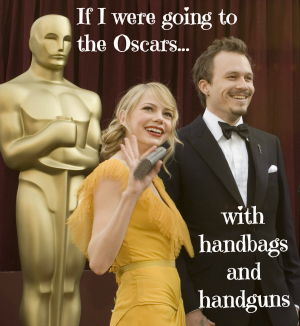 i have always been a huge fan of Elie Saab and his beautiful designs. he incorporates all the girlie factors that i love (think lace!!) into gorgeous classy pieces! and of course it doesn't hurt that my girl crush, Anna Kendrick seems to be a fan of his lines also :)
seeeee? beautiful, elegant - all wrapped up!
so what would i wear?
ohhh yes, friends. Y.E.S.
and here are all the little details to accompany this beauty!
emma stone inspired makeup - i love the natural look! i would change the lipstick color to a peachy nude though // jennifer lawrence inspired curled undo to show off the beautiful back of that dress
king jewelers drop earrings // christian louboutin twisted front shoes // alexander mcqueen clutch with gold ring holder
do you love this whole outfit?! because i sure do! now if only all these gorgeous things would just show up in my closet, i would be the happiest girl alive!!
what would YOU wear?!